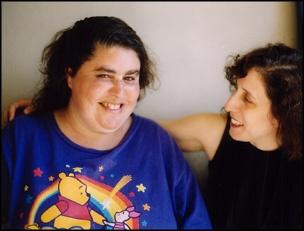 Rachel Simon is the award-winning author of six books and a nationally-recognized public speaker on issues related to diversity and disability. Her titles include the bestsellers Riding The Bus With My Sister and The Story of Beautiful Girl. Both books have been translated into multiple languages around the world, and are frequent selections of book clubs and school reading programs throughout the United States.
Rachel's work has been adapted for theater, NPR, the Lifetime Channel, and Hallmark Hall of Fame, whose adaptation of Riding The Bus With My Sister starred Rosie O' Donnell and Andie McDowell, and was directed by Anjelica Huston.
Rachel Simon lives in Wilmington, Delaware.